Yarra Valley Winter Wine Tour Special
Experience some of the best the Yarra Valley has to offer this winter with our winter wine tour special!
Embrace Melbourne winter and escape the city to the Yarra Valley countryside for a great day of delicious wine tastings, lunch and more! Visit 3 wineries, enjoy a delicious restaurant lunch and finish the day with a gourmet chocolate tasting. Option available to do a gin tasting too! Departing on select days throughout July, August & September, the tour is on special for $135 per person.
Note: A private tour is more expensive than our day tour due the smaller numbers on the bus and the flexibility offered. We will give you a quote for your private tour enquiry on request

Departs Monday, Thurday, Friday, Saturday and Sunday
Yarra Valley Wineries Tour – Your Itinerary
Enjoy a fabulous day out this winter on our most popular wine tour. Experience private group wine tastings at a mixed selection of 3 Yarra Valley wineries/cellar doors.  Enjoy a restaurant lunch at Rochford Wines with a glass of wine, before finishing with a gourmet chocolate tasting at the Yarra Valley Chocolaterie.
Visit Premium Yarra Valley Wineries
Our Yarra Valley winery tour includes wine tastings at three premium Yarra Valley wineries/cellar doors.  Sniff, swirl and sip your way through wine tastings at three of the top wineries/cellar doors hand-picked by us.
An optional gin tasting of 2 gin varieties is available for extra $15 per person.
Optional Gin Tasting
Option to try 2 gins at the Gin Bar at Rochford Wines.
Rochford has teamed up with the talented crew at Alchemy Distillery in Healesville to create a range of gins.  Chardonnay, Pinot Noir and sumptuous Shiraz flavours are infused into gin and together with botanicals used create different experiences.  Optional extra availale for $15 per person.
Visit Yarra Valley Chocolaterie & Ice-Creamerie
Our Yarra Valley wineries tour finishes with a visit to the Yarra Valley Chocolaterie.  You'll get to indulge your sweet tooth with a private group gourmet chocolate tasting of 8-10 flavoured chocolates.
Wine Tasting Fees Included
Wine tasting fees are from $5 to $10 per person per winery. Your wine tour covers all wine tasting fees and lunch with a glass of wine.
Enjoy Complimentary Pick-Up & Return from our convenient city pickup location
Departs Melbourne – 9:45am Melbourne CBD
Returns – 5:00-5:30pm Melbourne CBD
Departs – 10:45am Yarra Valley
Returns – 4:30pm Yarra Valley
WINTER SPECIAL  $135 per person.

This tour is normally priced at $145pp

Please Note: Itinerary and timings may change or vary without notice.
For further information about this tour, click on the + icon to right of each heading below.
invisible
SEE FULL ITINERARY
9:30am – 9.45am – We will pick you up from the Melbourne CBD Russell Street Extension
10:45 am – 4:30 pm
Enjoy private wine tastings at 3 premium Yarra Valley wineries/cellar doors, head to lunch at the award winning Rochford Wines and finish the day at the Yarra Valley Chocolaterie.
4:30 pm – We depart the Yarra Valley for CBD arriving back around 5:15 – 5:30 pm.
LUNCH AT ROCHFORD WINERY YARRA VALLEY!
2021 Winter Menu
Choose 1 of the following dishes for your lunch:
Slow Roasted Beef Brisket with pepita seed puree, pumpkin, roasted almond, grains & smoked yoghurt
Confit Chicken Maryland with barigoule of summer beans, basil & fromage blanc GF
Pan Seared Rockling with quinoa, orange, saffron & radicchio salad with beetroot a la greque   GF  DF
Double Baked Goats Cheese Souffle with cauliflower, young kale, cracked wheat and golden raisons  V

Alternative dishes can be prepared to meet dietary requirements. Please advise when making your booking.
Note:  the menu is seasonal and changes quarterly.
Your Guide and Transport

Your professional driver/guide will pick you up from a convenient Melbourne pick-up location or one of our additional pick-up points en route to the Yarra Valley. Your driver has vast knowledge of the wines and wineries of the region, guaranteeing an enhanced experience of your Yarra Valley tour.
Frequently Asked Questions about our Yarra Valley WineriesTour
How long is the tour?
The Yarra Valley Wineries Tour is a full day tour departing Melbourne around 9:45am, returning around 5:00-5:30pm (approximately 7.5 to 8.0 hours). If you join the tour in the Yarra Valley, you'll be departing around 10:45am and returning around 4:00-4:30pm.
Is lunch included?
Our full day Yarra Valley wine tours include a delicious one course lunch. When touring the Yarra Valley you will dine at one of the following wineries: Isabella's Restaurant at Rochfod Wines, Fergusson Winery & Restaurant or Steels Gate Wines & Restaurant. Read our lunch menus.
Which three wineries will we visit?
We select some of the best wineries available in the Yarra Valley. Wineries we visit can include Yering Station Wines, Rochford Wines, Yering Farm Wines, Coombe Estate, Coldstream Hills, Greenstone Estate, Yering Farm Wines, Stafani Estate to name a few.  If you want to visit a specific winery, consider a private Yarra Valley wine tour.
How many people can book?
You can make a booking for our daily Yarra Valley vineyard tour for a single person or a group of up to 20 people. For groups larger than 15 people, we recommend a private Yarra Valley wine tour. We're able to customise our private tours to suit groups of up to 24 people.
How often does this tour depart?
Our Yarra Valley Winter Special tour departs on Thursdays, Fridays, Saturdays and Sundays – subject to minimum numbers.  We do not run tours on public holidays.  Private group tours are available any day of the week. Contact us for details.
Request a Booking Today
To request a booking for our Yarra Valley winery tour, enquire online or call Yarra Valley Wine Tasting Tours today on (03) 9650 0888.
PLEASE READ OUR TERMS & CONDITIONS
Yarra Valley Wine Tasting Tours Terms
Terms & Conditions Cancellation Policy:
1. Within 24 hours of tour date – 100% cancellation fee.
2. Within 48 hours of tour date – 50% cancellation fee.
3. Cancellations or changes to numbers must be received in writing / email as early as possible and no later than 48 hours before the tour date.
Small Groups (5 or more people):
For a person booking a group of people on a wine tour, you must advise us in advance us of any changes to your numbers going on the tour as the above cancellation policy conditions will apply. e.g. If you book for 5 people, you pay for 5 people, if you booking for 7 people, you pay for 7 people etc. unless you advise us of a change to your numbers in advance. We want to give you maximum flexibility for possible changes to your numbers but retain the right to sell any unwanted seats at least 7 days prior to the tour.
Payment:
Payment is collected on the tour date by the driver / guide. You can choose to pay by cash, eftpos or credit card (Visa, MasterCard. No AMEX).

Participating Wineries & Venues
Rochford Wines
Coombe Melba Estate
St Hubert Wines

Greenstone Estate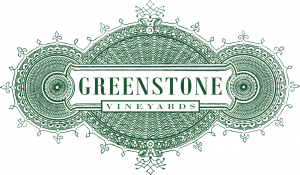 Yering Station
Yarra Valley Dairy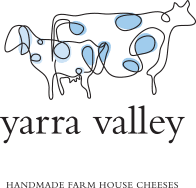 Helen & Joey Estate
Yarra Valley Chocolaterie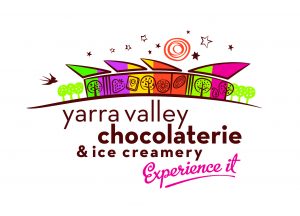 03 9650 0888
International +61 3 9650 0888