Looking for a fabulous day out on the best Yarra Valley Wine Tour?  We got this!

Award winning wines are yours to savour and experience on one of our highly popular Yarra Valley wine tasting tours. Choose from full day Yarra Valley wine tours or a private charter group tour. With Yarra Valley Wine Tasting tours, you'll enjoy unrivalled comfort, excellent value for money and a fun and memorable visit to the scenic Yarra Valley, just one hour's drive from Melbourne.
All wineries and restaurants in the Yarra Valley require proof of double vaccination against COVID-19 prior to entry.
COVID-19 digital certificate or immunisation history statement needs to be sighted before you board our tour vehicle.
3 wineries, restaurant lunch & choc visit
Gin tasting option available
Available Friday, Saturdays & Sundays
Normal Price $160 – Direct Online Price

$150
TOUR PRICE $150 per person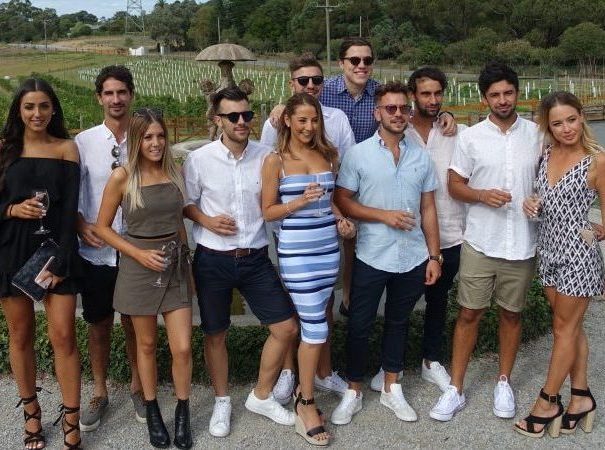 Private Group Yarra Valley Wine Tours
Create a customised tour for your group
Great for family, friends & social occasions
A selection of wineries, distilleries & venues
Pick up & return to your location
Great value for larger groups
By Quote
Best for groups from 16 to 24 people
Exquisite wineries, delicious wine tastings, friendly service
Yarra Valley Wine Tasting Tours has been operating small group personal wine tours to the Yarra Valley and Mornington Peninsula since 2012. We know the wines, the wine makers and history of the wineries you will visit.
Whether you travel on our day tour from Melbourne or spend a few days in the Yarra Valley and join locally, let our experience of the region give you a one day tour experience like no other!
Private group Yarra Valley wine tours are also available. Enjoy a customised tour and enjoy the Yarra Valley just as you wish.
03 9650 0888
International +61 3 9650 0888