Exquisite wineries, delicious wine tastings, friendly service
Join us for a day touring the wineries of this cool climate wine region just one hour from central Melbourne where chardonnay and pinot noir varietals are in abundance. You'll enjoy a fun and fabulous day enjoying wine tastings at a great selection of wineries/cellar doors, a delicious restaurant lunch and visits to the local cheese and chocolate shops during the day.
Whether you travel on our day tour from Melbourne or if spending a few days in the Yarra Valley join the tour there. We can arrange pickups at many accommodation houses or meet us at a convenient location.
Half day Yarra Valley wine tours are also available.
Our Wine Tours to the Yarra Valley have recommenced.
Public Tours – Choose from our Daily Wineries tour or our boutique wineries and distillery tour.
​Private tours – Private tours are priced on a per vehicle basis depending on the size of your group, plus wine tasting, cheese tasting and lunch.  Minimum 6 persons. Please enquire about our private wine tour prices by phone, email or our enquiry form.
Special Safety measures to protect staff and customers are incorporated into our service.  Read more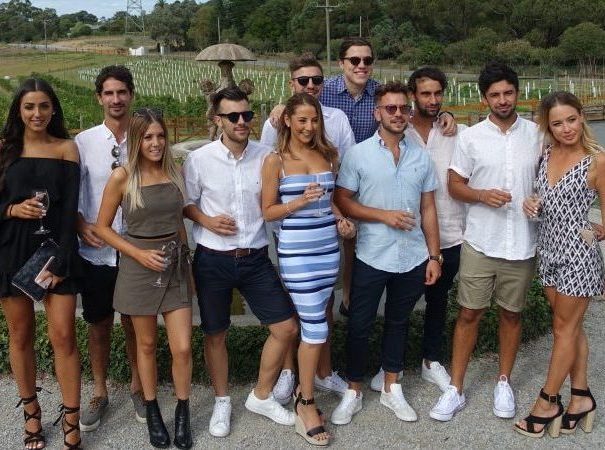 Private Yarra Valley Wineries Tours
Create a customised tour for your group
Great for family, friends & social occasions – minimum 6 people
Visit your selection of wineries & venues
Pick up & return to your location
Yarra Valley Wineries Tour
Full Day Tour | Departs Every Day
Wine tastings, lunch & chocolates
We visit 4 different wineries including a lunch venue
Numerous pickups city locations.
Looking for a fabulous day out on the best Yarra Valley Wine Tour? Book with Us.

Award winning wines are yours to savour and experience on one of our highly popular Yarra Valley wine tasting tours. Choose from full day Yarra Valley wine tours, half day afternoon tours or a private charter group tour.  With Yarra Valley Wine Tasting tours, you'll enjoy unrivalled comfort, excellent value for money and fun and memorable visit to the scenic Yarra Valley, just one hour from Melbourne.  
Yarra Valley Wine Tasting Tours has been operating small group personal wine tours to the Yarra Valley and Mornington Peninsula since 2012. We know the wines, the wine makers and history of the wineries you will visit.
03 9650 0888
International +61 3 9650 0888